Optical diagnostics provide greater understanding and control of engineering and scientific systems. Light adds no extra mass or stiffness to the structure and measurements can be made at many points simultaneously under service conditions. We research novel optical techniques for measuring deformation, strain, vibration, shape and fluid flow. We apply these techniques to understand and validate models for manufacturing applications, in particular additive manufacturing (3D printing) of metals.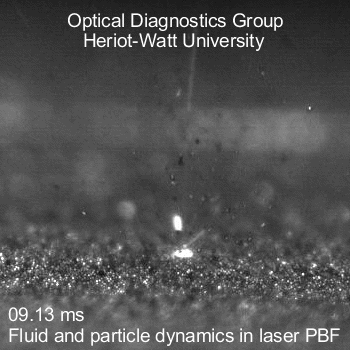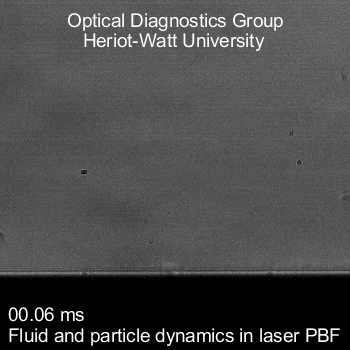 The group comprises staff with backgrounds in Mechanical Engineering, Physics and Electrical and Electronic Engineering. Working at the interface between these traditional disciplines, the group has earned an international reputation in fundamental engineering and science-based research, with widespread links to industry, a commitment to knowledge transfer and long-term collaborations with many leading research teams worldwide.
The scale of photonics-based research at Heriot-Watt University, from novel optical devices through to their application to solve engineering problems, is unique in the UK. The Optical Diagnostics Group is part of Applied Optics and Photonics in the Institute of Photonics and Quantum Sciences at Heriot-Watt University. The Institute hosts EPSRC's CIM in Laser-Based Production Processes, which provides national leadership and a globally-competitive research programme in laser production processes, supported by innovative laser device and sensing technologies. We are part of the Edinburgh Research Partnership in Engineering.